• eddie rickenbacker • hermann goering • pilot attributes • quentin roosevelt • russia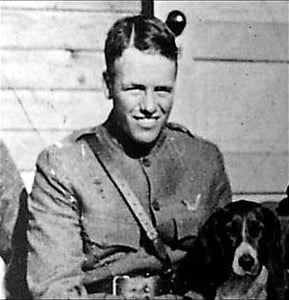 The first the others knew of the other flight of Germans was when they saw Roosevelt's Nieuport falling to earth. 
---
• lafayette escadrille • pilot attributes • raoul lufbery • red baron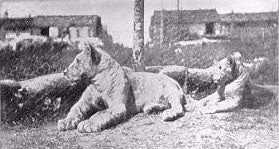 Any exotic animal might have a longer expected life span than aviators, who were pioneering every new idea aircraft designers could think of and rush into production for the war. Anyone who would go two miles up in a crate with wings would probably not be overly intimidated by playing with a lion. It might seem like pretty much the same activity.
---
• children's books about WW1 • eddie rickenbacker • parks family • pilot attributes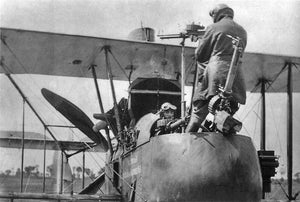 Adventure in the Air Bigglesworth, popularly known as Biggles, a slight, fair-haired, good-looking lad still in his teens, but an acting Flight Commander, was talking, not of wine or women as novelists would have us believe, but of a new fusee spring for a Vickers gun which would speed it up another hundred rounds a minute. Boys may believe after reading Hardy Boys books that sons of detectives actually bring international criminals to justice during school vacations. Adults realize real adventure stories are few and far between, and hardly ever happen to the same person...except in a very few periods...
---
Okay, a bit of an anachronism there, since they weren't called teenagers then, and maybe the book was aimed at those a bit younger than the century. But we just added to our list of books and movies about WWI and aviation a book Andy showed us in his collection: Dave Dashaway the Young Aviator by Roy Rockwood. (Rockwood is the pseudonym for a syndicated series like the Hardy Boys and Nancy Drew books.) Andy pointed out that the book was published in 1913, so the picture on the cover shows an airship not so different from what had flown at Kitty Hawk 10 years previously....
---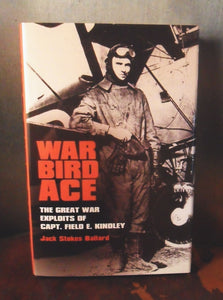 As World War 1 began, nobody had any personality type research to say where to find great fighter pilots.  In fact, at the beginning of the war, there wasn't even an obvious need for fighter pilots; that developed over the course of the war as planners realized the value of having control of airspace. But over four years, this previously nonexistent career field became the most enduring image of the Great War. Vintage Aero Flying Museum director Andy Parks recognized certain special qualities in WWI pilots even as old men when he met them in the 1970s and 1980s:  Loved flying - well,...