• charles whittlesey • cher ami • eddie rickenbacker • erwin bleckley • field kindley • handley page • harold goettler • influenza • parks family • willy coppens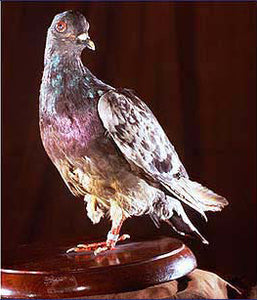 Four American airmen recieved the Medal of Honor for deeds in WWI: 
Rickenbacker
,
Luke
, Goettler and Bleckley. Fall of 1918 was a busy time for American soldiers and the journalists covering them. The main events leading to all four of these medals happened within about a two-week period over the end of September and the beginning of October,
---
• cher ami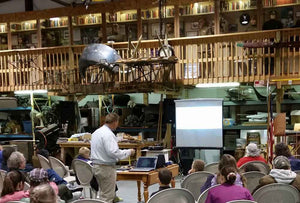 Cher Ami was a male pigeon. And the Lost Battalion knew exactly where they were. In a second-Saturday talk at the Vintage Aero Flying Museum, Andy Parks told the story of Cher Ami. According to Wikipedia Cher Ami means "dear friend" in the masculine. Maybe so, but good thing male pigeons don't get teased by schoolmates about having a pretty girl's name.... We plan to have a transcript of the talk soon. Meanwhile, the short version of the story is, there were many ways to communicate in WWI, and your enemy knew them too. So if you saw wires your enemy...