• 147th aero squadron • alvin york • james meissner • kettering bug • wilbert white
"It was a horrible yet thrilling sight. The two machines actually telescoped each other, so violent was the impact. Wings went through wings, and at first glance both the Fokker and SPAD seemed to disintegrate."
---
• dangers of wwi aviation • doug campbell • eddie rickenbacker • ivy league • james meissner • james norman hall • kenneth marr • lafayette escadrille • raoul lufbery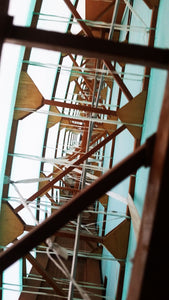 The stripped Nieuport wing assumed the flying characteristics of a brick.