• balloons • c s lewis • frank luke • influenza • jerry vasconcelles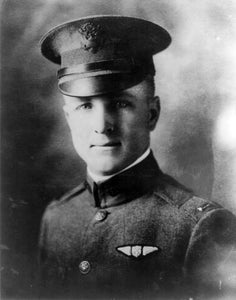 You could shoot quite a bunch of holes in a WWI balloon and the gas could leak out of all of them for a very long time before it made any real difference. It would be rather a disappointment.
---
• balloons • frank luke
Eddie Rickenbacker's Tribute to Balloon Busters Apparently it's not just our generation; it's always been confusing why a balloon is not a big, fat, poppable target. Eddie Rickenbacker took time in his autobiography Rickenbacker and Fighting the Flying Circus to explain why "Balloon Buster" Frank Luke was something beyond even an ace, the "most daring aviator of the entire war." Rickenbacker had gained the title of American Ace of Aces when he scored his 7th victory, but Luke took it away from him by shooting down ten balloons and four other aircraft in eight days, a record which Rickenbacker pointed out...