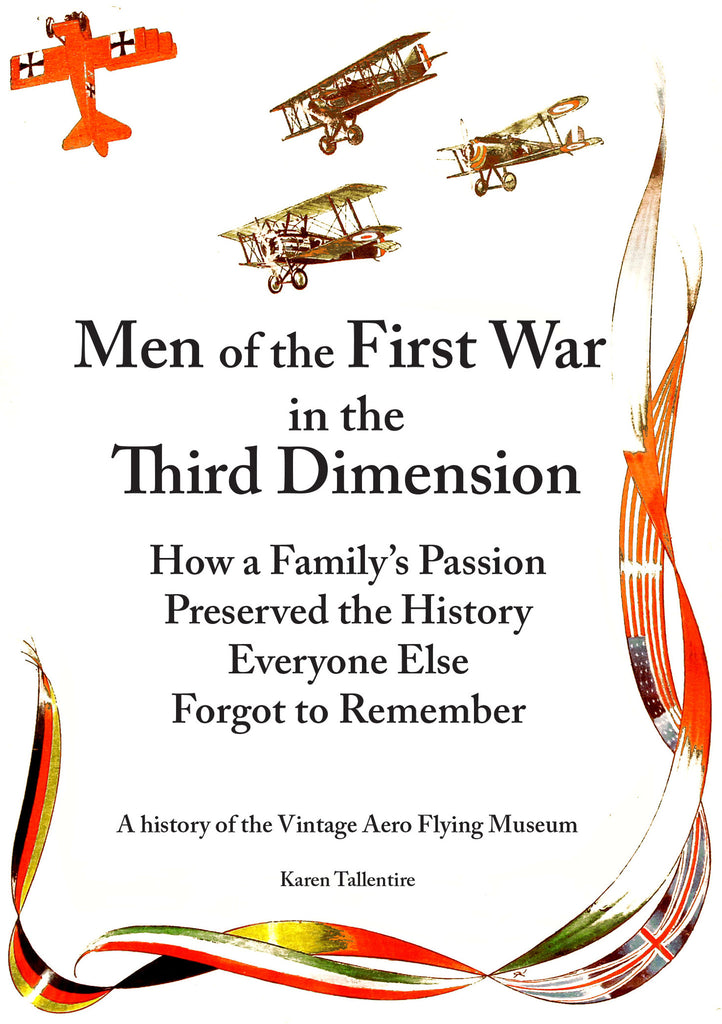 History on a Shirt
Men of the First War in the Third Dimension kindle
Men of the First War in the Third Dimension - Kindle version
-- BUY THIS ON AMAZON KINDLE SELECT --
Men of the First War in the Third Dimension: How a Family's Passion Preserved the History Everyone Else Forgot to Remember
A history of the Vintage Aero Flying Museum by Karen Tallentire
Copyright 2016, mobi format.
Stories of WWI pilots interspersed with the story of three generations of the Parks family. From the first chapter:
Imagine what jokes you would play on your siblings if you grew up with mannequin parts in your basement. Andy Parks, living in a house with a World War I (WWI) aviation museum, had a not-so-standard boyhood. Besides the museum in the basement, in the garage stood a WWI replica airplane under construction. Family adventures were also atypical: eating dog meat, while escaping Czechoslovakia, because the Soviet Union just closed the borders, and the Russian Army was moving in. Back at home, WWII legend General Jimmy Doolittle sometimes dropped by to say hi, or fighter ace Doug Campbell might stay for a while.
This unusual family life resulted from a discovery by James Parks, Andy's father, during his own boyhood, when he realized the men invited to family Sunday dinners were the real-life war heroes James read about in 1930s comic books.
---
Share this Product
---
More from this collection